Description
Unwavering Dedication: A Deep Dive into Young Lives vs. Cancer and CLIC Sargent's Commitment
In a world punctuated by adversity, cancer stands as one of its most formidable challenges, especially for the young. Yet, amid the storm, two organizations—Young Lives vs. Cancer and CLIC Sargent—shine as twin beacons of hope. Here's an exploration of their unyielding dedication and the lengths they go to in supporting young warriors and their families.
The Shared Mission: A Beacon of Hope in a Challenging World
Understanding the Underlying Purpose: Both organizations see themselves as more than just charities. They are communities, rallying points where families find resilience, support, and an avenue to face the numerous challenges presented by cancer.
The Power of Unity: Whether navigating the aftermath of a global pandemic like Covid-19 or battling the daily grind of cancer, the strength of these organizations lies in their shared belief: Together, we rise above.
Support Mechanisms: Paving the Way Forward
Financial Backbone: Acknowledging the colossal costs of cancer treatment, both charities provide financial assistance, lightening the weight families bear.
Providing Tools for the Journey: From comprehensive toolkits to the indispensable help of social workers, families never find themselves alone.
Creating Homes Away from Home: Recognizing the importance of solace during tumultuous times, initiatives such as the "Homes from Home" act as comforting havens for those in the throes of treatment.
Testimonies of Triumph: The Stories That Bind
Voices of Resilience: Personal tales, like those of Vic, Kathryn, and Dylan, serve as inspirations, emphasizing the power of community and the difference the right support can make.
Highlighting Collective Efforts: Through raising awareness, campaigns, and even policy frameworks, they foster an environment that turns challenges into stories of success.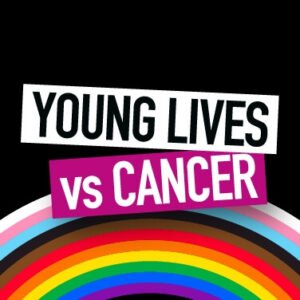 Championing the Cause: Mobilizing Support
Empowerment through Engagement: Encouraging participation, they urge individuals to join as volunteers, campaigners, or fundraisers.
The Power of Digital: Harnessing modern connectivity, both organizations maintain robust online presences across multiple platforms, making it easier than ever to engage, support, and contribute.
A Glimpse into Their Structures: The Framework of Support
Policies as Pillars: Defined, clear-cut policies shape the very ethos of the organizations.
Safeguarding and Transparency: Committing to protection, they emphasize the importance of keeping everyone safe. Additionally, with reports and insights, they ensure clarity in all their endeavors.
The Call to Action: Joining Hands in the Battle
As we examine the Herculean efforts of Young Lives vs. Cancer and CLIC Sargent, it's evident that their successes are collaborative efforts. Whether offering financial assistance, crafting policies, sharing triumphant stories, or rallying more supporters, they persistently reinforce one core belief: Together, we face it all.
In concluding this exploration, it's imperative to echo the clarion call made by these organizations. In unity, their dedication becomes a testament to human resilience. As they assert, it's through collective effort that we truly make a difference.
Address: 4th Floor, Whitefriars, Lewins Mead, Bristol, United Kingdom
Email: supporter.services@younglivesvscancer.org.uk
Phone: +44 300 330 0803
Social Media Links:
Facebook: https://www.facebook.com/younglivesvscancer/
Twitter: https://twitter.com/YLvsCancer
Linkedin: https://www.linkedin.com/company/younglivesvscancer/
Instagram: https://www.instagram.com/younglivesvscancer/
Tiktok: https://www.tiktok.com/@younglivesvscancer
Contact Us to get or offer help!
Working Hours
Now Closed

UTC + 1
Monday

9:00 AM - 5:00 PM

Tuesday

9:00 AM - 5:00 PM

Wednesday

9:00 AM - 5:00 PM

Thursday

9:00 AM - 5:00 PM

Friday

9:00 AM - 5:00 PM

Saturday

Day Off

Sunday

Day Off